August 19, 2019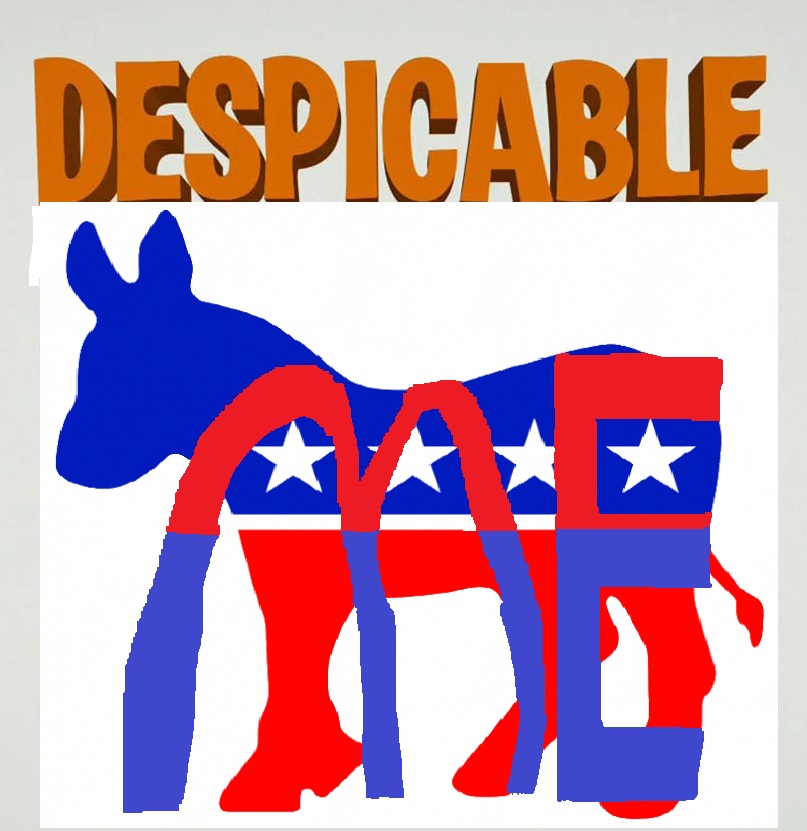 Interestingly, I think there are several prominent people who really do care (about you, about me, about us). One of them is AOC, Ocasio-Cortez, believe it or not. I don't agree with most of her politics and I don't like a lot of the ways she goes about things — what she says and more. But I think she's sincere and I think she cares.
Unfortunately, she's young, naïve and not well-informed, so in my book she gets an A- for sincerity and caring and much lower grades for content and substance. As regards behavior, she surely gets a D there.
Many of you might stop reading when I write the next few lines, but so be it. I also think President Trump cares. I think he cares about the country, about our economy and our standing in the world, and I think he cares about the American citizens. I agree with some of his politics and I think, looking at the big picture in the world, he's got a realistic view of the direction America should be moving in and is trying to steer us in that direction.
That said, quickly, I think Bernie Sanders is all wet totally, but I think he cares. After him, no matter what they say, there's not another prominent lefty I trust in the slightest or that I think is sincere or honest. As far as I'm concerned, the last sensible Democrat was Joe Lieberman and he was smart enough to retire.
I don't have much more faith in the Republicans. In fact, the longer I'm alive and the more I see, I don't have much faith in humankind at all. Our political class, the American Politburo, as a whole, is no better than the old Russian Politburo of the cold war, and America would do itself a big favor if it made term limits  mandatory all around. It's clear that when we've come to what we've come to in this country, in politics and in the divide in our society, we need to throw the circuit breaker and shut things off for a bit. No better way to start doing this than by putting in term limits.
And so it goes.
Especially here and especially now I prefer not to get hung up on the who's-to-blame game. The Despicable Democrats, aided and abetted by Pravda USA, the mainstream media and social media who are nothing more than shills for the Despicable Dems, would have you believe it is Trump, would have you believe Trump is every "ist" in the book known to people-kind. Along with their Hollywood friends (all multi-millionaires so fashionably fond of trashing the very capitalist system that made them multi-millionaires) they tell us over and over again, and over and over again and again, every day day after day that it's Trump who's dividing us.
I think they doth protest too much.
I think it's way too easy to simply write it off that way.
The divisions we're seeing in American now, probably much more overblown and over-dramatized by the media than they actually are down in the trenches where most of us live, surely pre-date Donald Trump as a presidential candidate and then as a president.
Following the money would be a good idea here. Checking out who's been doing what since when, checking out who actually benefits from the divides in our country, who benefits from keeping the divides prominent and in the everyday narrative — that would be a good way to start to see what's fact and what isn't, what's historically true and why. It might also offer some insight as to how badly the American people are being hoodwinked, conned and lied to.
My sense is that a real, no-holds-barred, eyes-open examination of what's going on these days would surprise a lot of people. When you start to look at people like Al Sharpton, who he is, who he was and what he's done, and then consider that he's a major powerful judge of President Trump, well, that in itself speaks volumes.
So…
You think they, the Despicable Dems, really care? Huh! What they do care about is power, getting it and keeping it. On that, they are all in, and they see their road to power as the road of demonizing anyone/everyone who does not agree with them. And so they keep an underclass which continually votes Democratic and which they can ever-use to accomplish their demonizing.
Pick up a copy of  

all my works

 here:  By Peter Weiss
Posted by Peter Weiss in Heritage, Lighthearted, Monday Morning Rant, Musings, nonfiction, Opinion, Politics, Social Issues, Uncategorized Tags: Beliefs, Fun, Heritage, nonfiction, Opinion, Politics, Rants, Social Issues